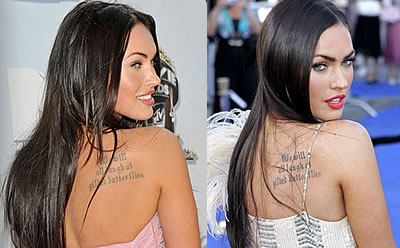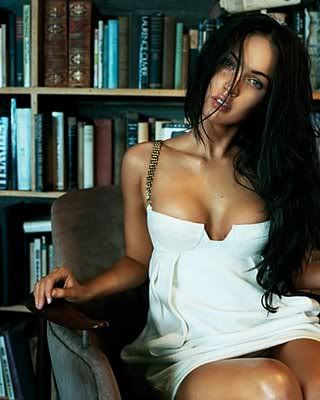 Actress Megan Fox regrets asking a stoned tattooist to craft a tribal design on her arm - because it turned into nothing but a messy mark. Fox is now taking steps to get the tattoo removed and insists she'll take more care when she picks skin artists in the future.
The Transformers star says, "The guy was smoking weed while he tattooed me and he didn't do it correctly. Now it's nothing and I'm gonna get it removed. I was told he was a really amazing tattoo artist but he wasn't on his game that night. He was distracted."
Fox had better luck with her first tattoo - an image of her heroine Marilyn Monroe: "She was one of the first people I saw on television, like, literally moments after I was born. Every time I heard her voice growing up I always would cry. I wouldn't know why when I was younger but had my own theories. I've just always empathized with her."
Megan explains some of her tats... A poem I wrote on my ribcage a line on my shoulder "We will all laugh at gilded butterflies" from Shakespear's King Lear and a symbol for strength on my neck, and my boyfriend Brian's name tattooed next to my pie. She also has Marilyn Monroe on her forearm, a star on her ankle.